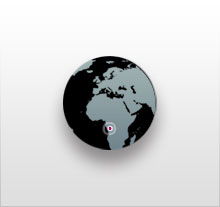 Angola's very plentiful diamond production also yields very large diamonds, which can sometimes reach several hundred carats. The majority of this production consists in colorless and Cape diamonds. More rarely, fairly pure intense yellow and canary yellow diamonds can also be found. These have an octahedral or dodecahedral crystalline structure.
Types of diamonds produced in Angola: 
Colorless, Cape, fancy yellow, intense yellow, brown, sometimes pink.

Production of diamonds (all types taken together):
| Mine | Carats ('000) | $/ct | $ ('000) | Operator |
| --- | --- | --- | --- | --- |
| Catoca | 2,693 | 65 | 175,045 | Alrosa/Odebrecht/Endiama |
| Luzamba | 418 | 210 | 87,900 | SDM (Odebrecht/Endiama) |
| Smaller operators | 760 | 237 | 180,200 | JV's with Endiama |
| Artisans | 2,000 | 180 | 360,000 | Various |