The Black Orlov is a 67.50-carat cushion-cut stone, a so-called black diamond (actually, a very dark gun-metal color).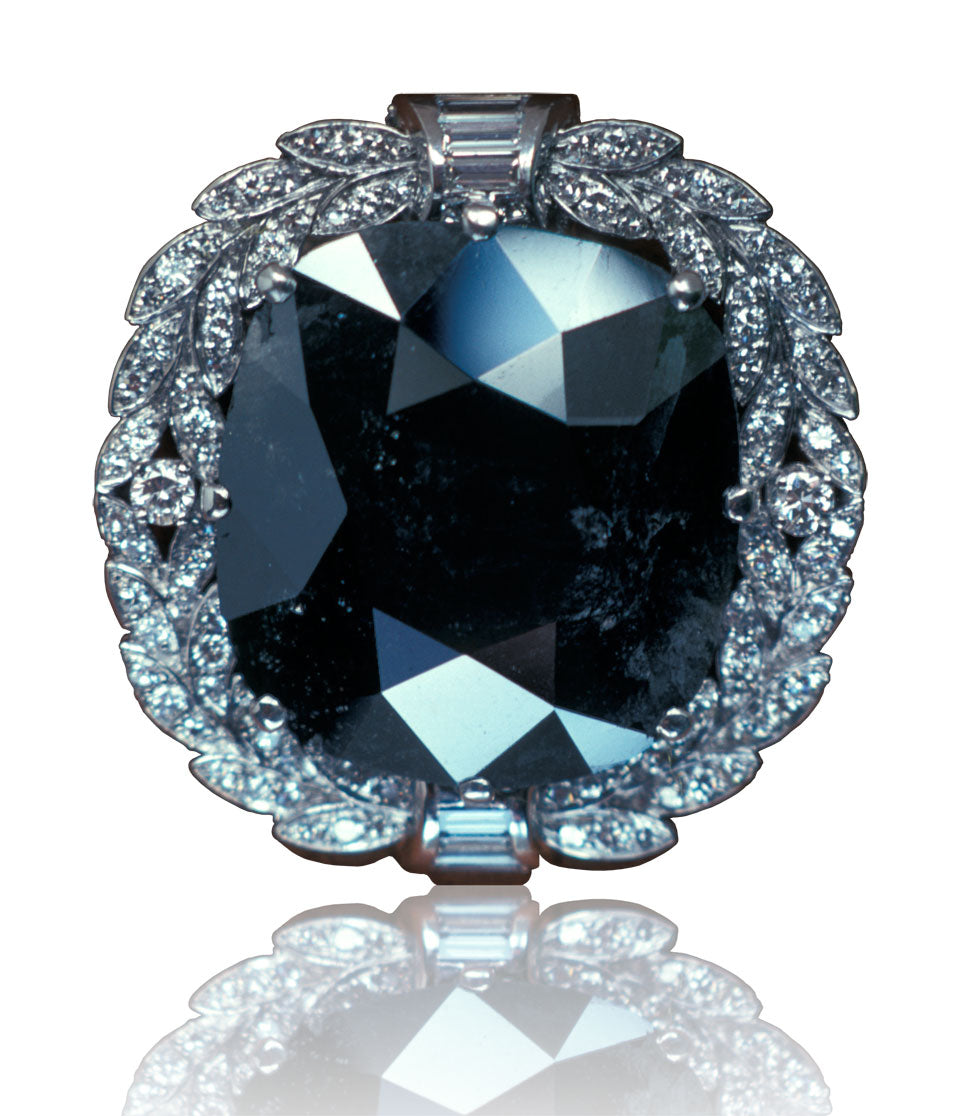 Photo: GIA
Regrettably most accounts of the early history of this diamond must be treated with the utmost skepticism. It has been stated that the stone, also known as The Eye of Brahma, weighed 195 carats in the rough and was then set in an idol near Pondicherry before being owned for a time in the middle of the eighteenth century by the Russian Princess Nadia Vyegin-Orlov. But firstly, there is no evidence of black diamonds being found in India, let alone one of such size. Secondly, it is unlikely that a black diamond would have been retained, since black is generally not considered an auspicious color among Hindus. Thirdly, there never was a prince or princess of the aforementioned name - all Princes Orlov descend from the brothers of Catherine the Great's lover, Count Grigori Grigorievitch Orlov. Fourthly, the cushion shape of the diamond indicates that it was probably polished in the last century.
The stone has been exhibited widely, including at the American Museum of Natural History in 1951, the Wonderful World of Fine Jewelry & Gifts at the 1964 Texas State Fair, Dallas, and the Diamond Pavilion in Johannesburg in 1967. The Black Orlov was owned by Charles F. Winson, New York City gem dealer, who valued it at $150,000. It is mounted in a modern diamond-and-platinum necklace. In 1969, the stone was sold for $300,000, then resold in 1990 at Sotheby's for $99,000.