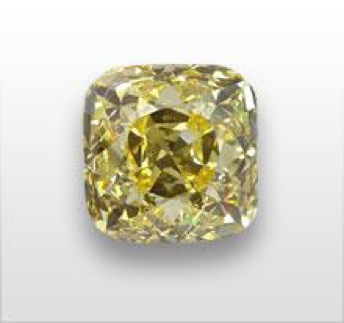 The Allnatt is a 102.29-carat, cushion cut diamond that has been certified by the GIA as fancy vivid yellow and VS2 clarity.
It is named after its former owner, Alfred Ernest Allnatt, who was a soldier, sportsman, and active patron of the arts.
Its probable origin is the De Beers mine. Mr. Allnatt purchased this diamond in the early 1950s, and commissioned Cartier to make a floral brooch setting for it. The end result was a platinum flower with five petals, a stem and two leaves all set with diamonds.
The Alnatt was auctioned by Christies in Geneva in 1996, where it reached a price of $3,043,496. In 2003, the Allnatt was displayed at the "Splendour of Diamonds" exhibition at the Smithsonian Institute in Washington, D.C. Its current owner is S&T Bancorp.