Since the dawn of time, diamonds have had a magical aura about them, and have stood as a symbol of purity and wealth. Natural color diamonds in particular have been, and continue to be, cherished by the rich and the famous.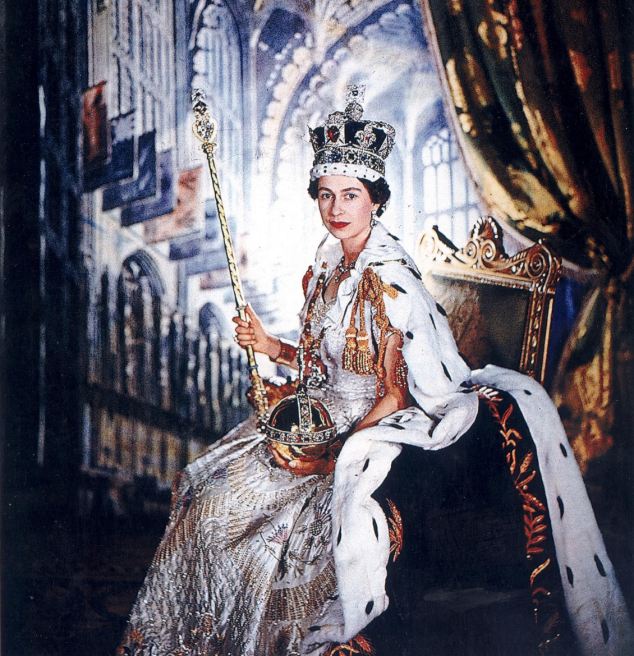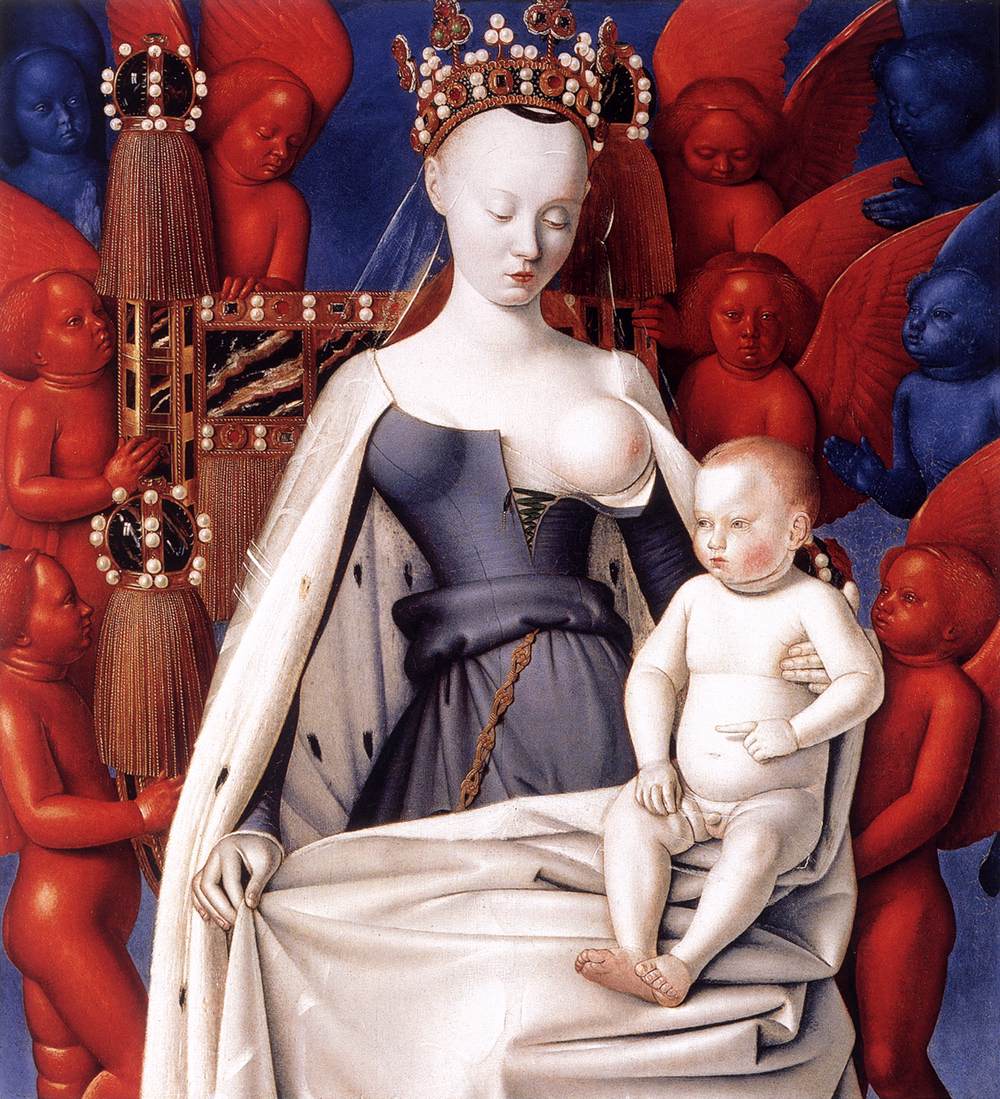 The first documented case of a cut diamond being worn by a woman dates back to the 15th century and involves a natural color diamond: Agnès Sorel, the official mistress of Charles VII, wore a pink diamond.
Perhaps as a sign of what the future would bring, she was also the first non-noble woman to wear a diamond.
Ben Affleck & Jennifer Lopez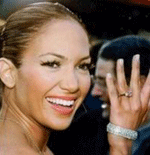 In 2002, Ben Affleck bought Jennifer Lopez a 6.1-carat pink diamond engagement ring from Harry Winston (estimated value $2.5m). She reportedly returned it to him when they broke up in 2004.
Blake Lively & Ryan Reynolds
In 2012, Blake Lively received a 12 carat oval cut light pink engagement ring from her fiancé Ryan Reynolds.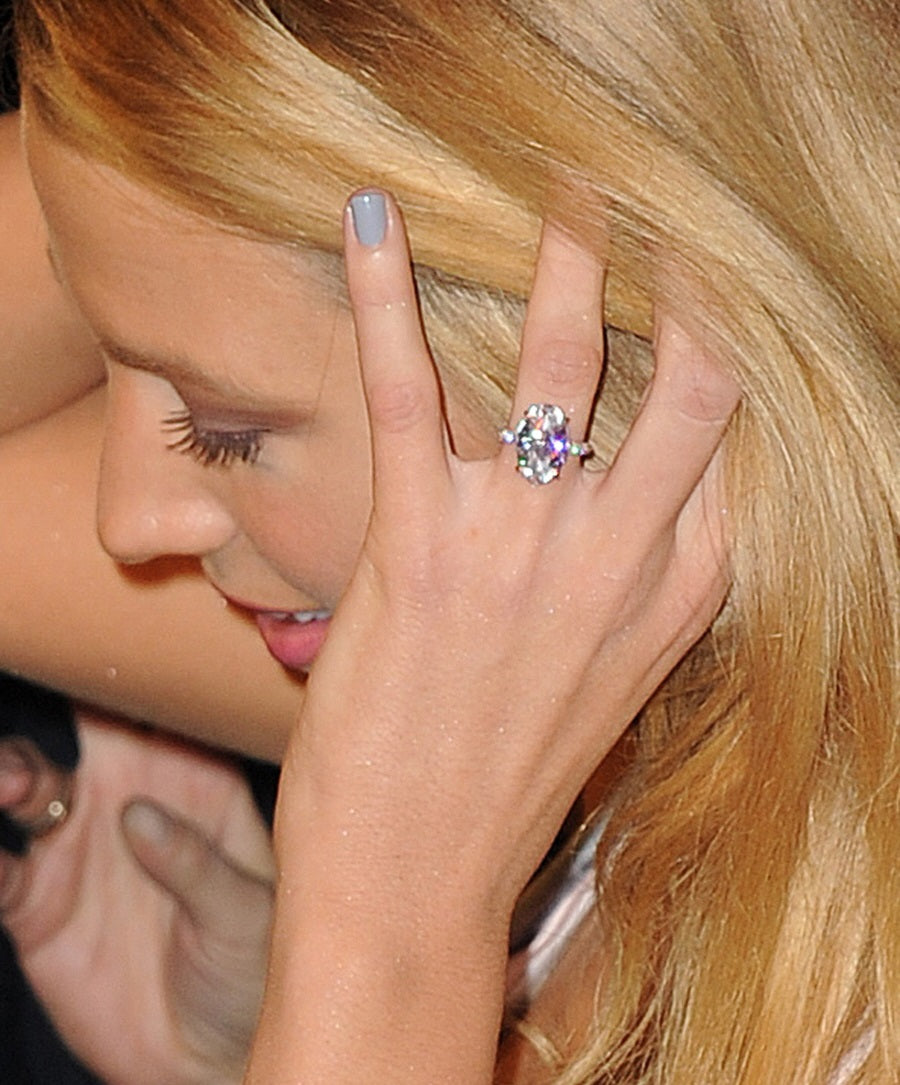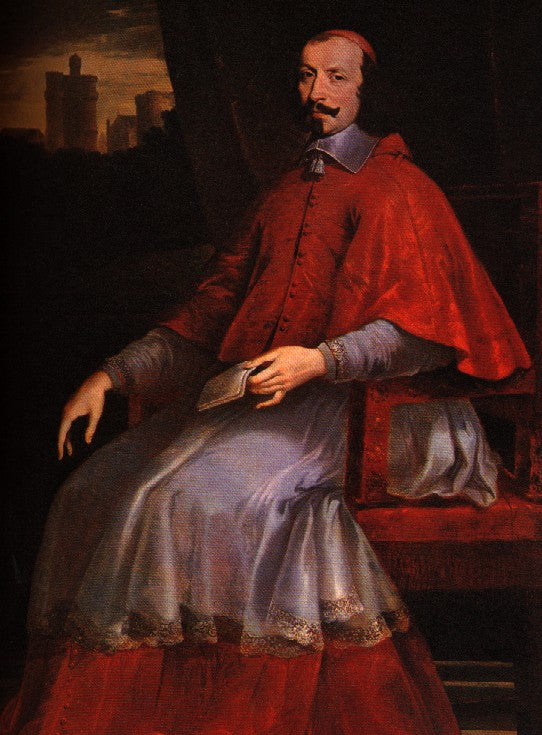 In the 17th century Cardinal Jules Mazarin, who served under King Louis XIV, collected diamonds from Catherine the Great. More than anything else, he loved natural color diamonds and had a special affinity for brown diamonds.
Cate Blanchett
Cate Blanchett wore a yellow diamond and emerald brooch at the 2005 Oscars.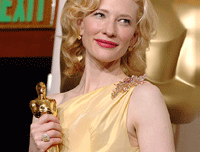 David Beckham & Victoria
David Beckham offered his wife Victoria a 10-carat pink diamond - estimated at $1.8m.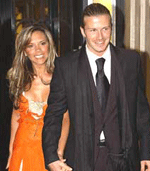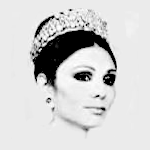 In 1959, Farah, the former Empress of Iran, wore the world's most famous tiara for her wedding. It was made by Harry Winston and consisted in 324 brilliants pink, clear and yellow diamonds set around the Noor-al-Ain (Light of the Eye), one of the largest pink diamonds in the world (60 carats).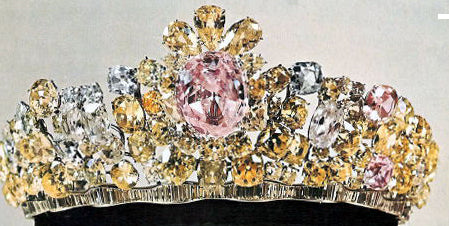 The Noor-ul-Ain Diamond Tiara
Queen Elizabeth II 
In 1947, Queen Elizabeth II received a 54-carat intense pink diamond for her wedding to the Duke of Edinburgh. This stone was later mounted onto a brooch by Cartier. The Queen remains one of the biggest collectors of natural color diamonds.
In 1947, Dr Williamson presented a 54.5-carat rough stone to Queen Elizabeth II as a present for her wedding to the Duke of Edinburgh. It was cut in a 23.6-carat round brilliant and set as the center of a brooch in the shape of a daffodil designed by Cartier. The Queen remains one of the biggest collectors of natural color diamonds.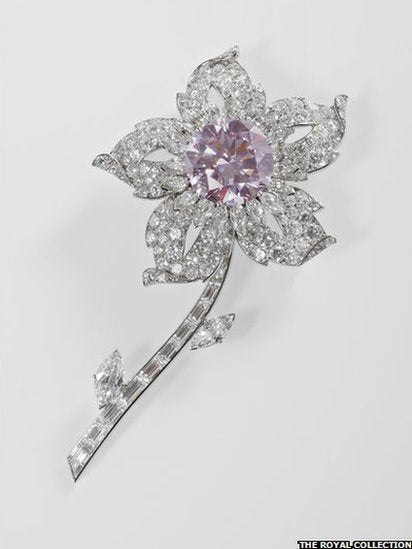 Halle Berry
Halle Berry wore a beautiful 5.54-carat pumpkin diamond at the 2004 Oscars.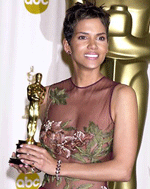 Kobe Bryant
In 2003, Kobe Bryant has given his wife an 8-carat fancy purple diamond - estimated at $4m.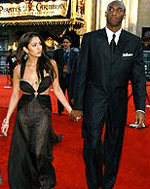 Maria Menounos
Maria Menounos wore a $2.5m champagne/brown-diamond dress and shoes at the 2004 Oscars.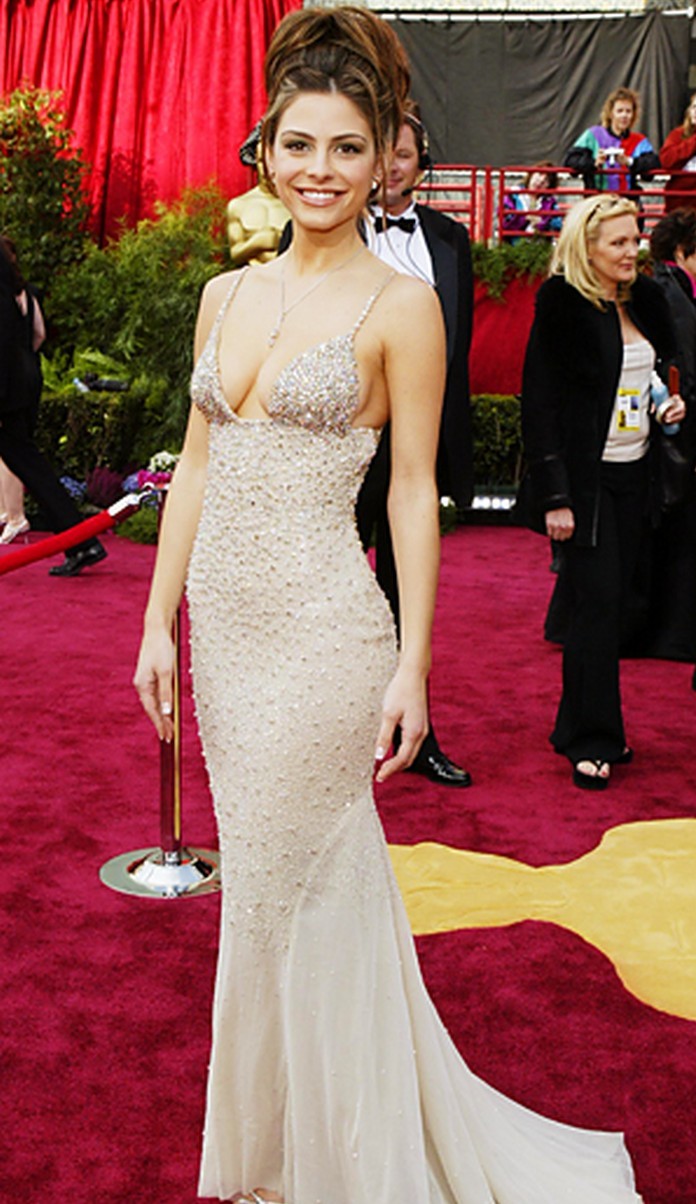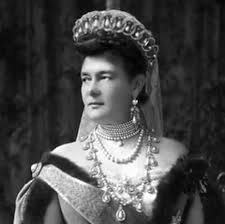 Maria Pavlovna, the Grand Duchess of Russia, can be credited for saving the Romanov's great jewelry collection by having them brought to her after her exile to Yalta. Upon her death in 1920, she divided the collection among her four children; her only daughter received the diamonds.
Milla Jovovich was offered an impressive vintage style ring adorned with pink, yellow and white diamonds when she got engaged to Paul W.S. Anderson in 2009.
In 2014, the famous model Olivia Palermo was offered a stunning yellow diamond engagement ring by her husband Johannes Huebl.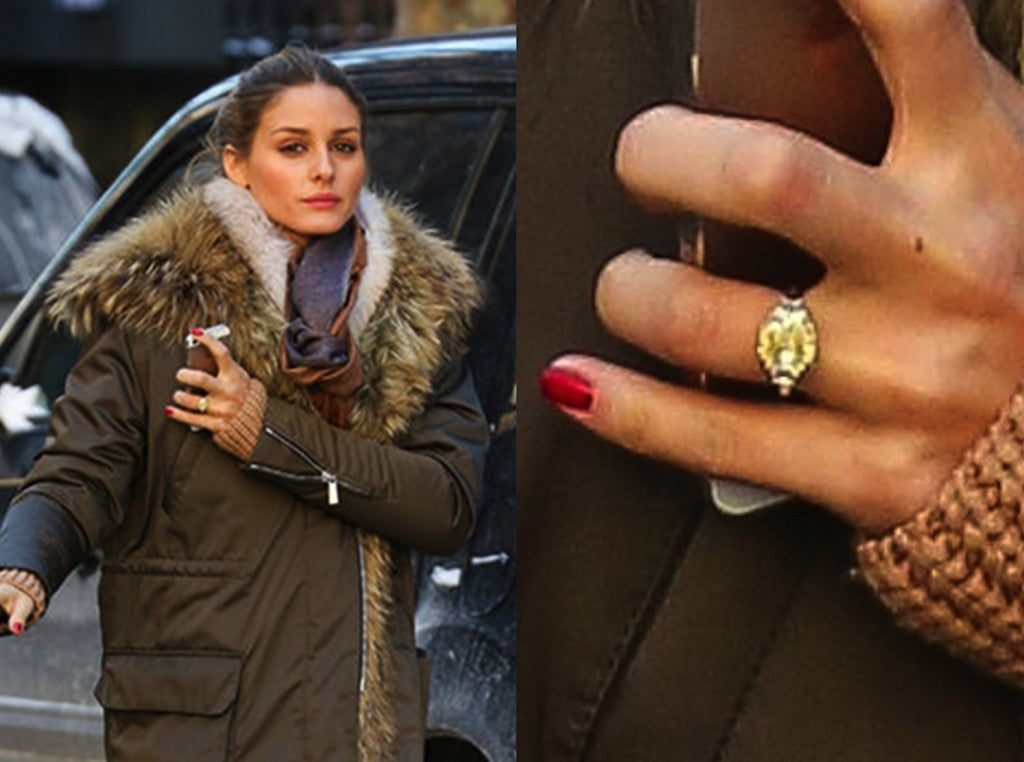 The Sultan of Brunei is also a great collector of natural color diamonds.