Follow the process from rough to cut for this sparkling honey color heart shape diamond.
Rough: 6.15 carat
Cut: 4.06 carat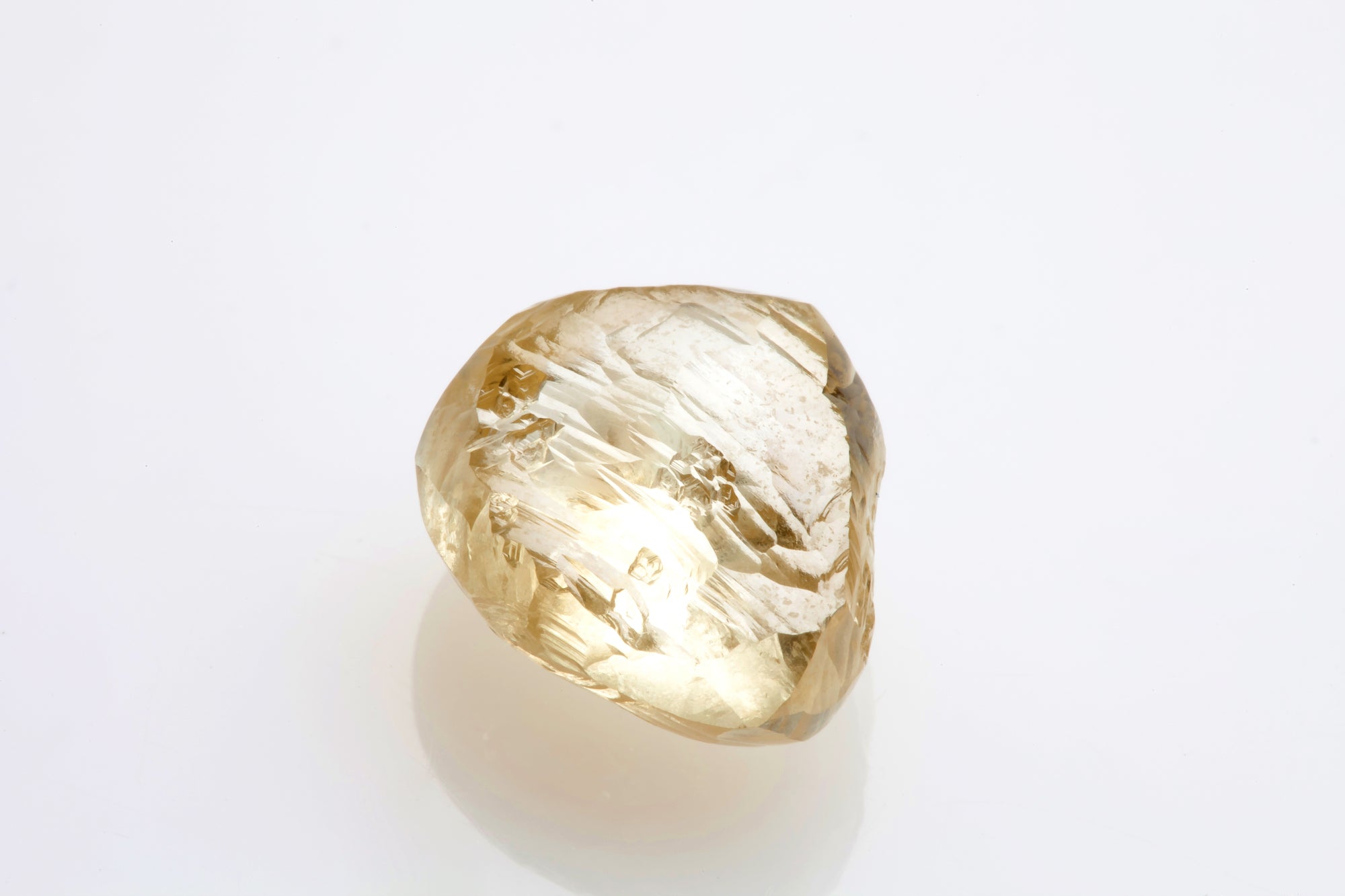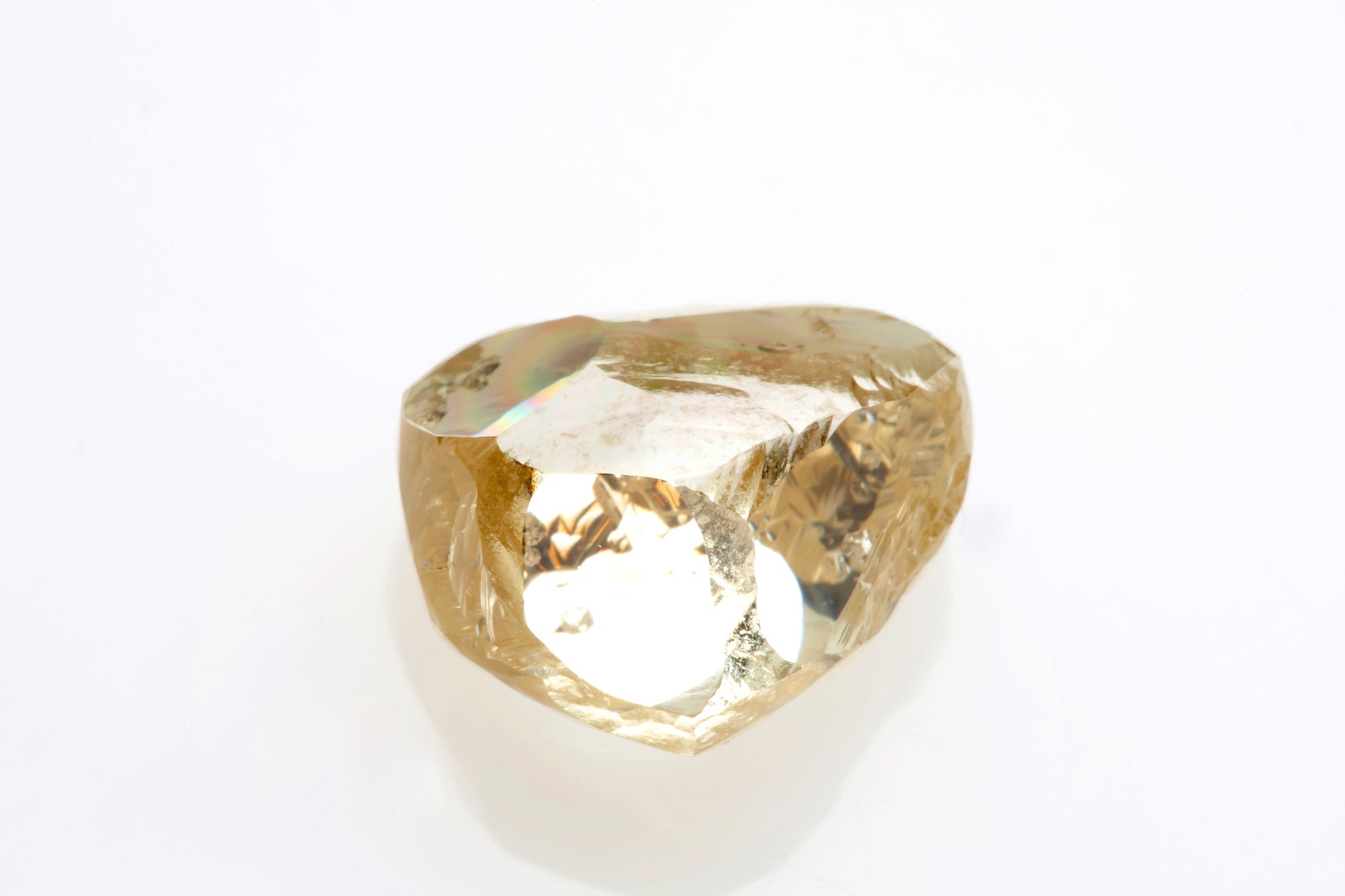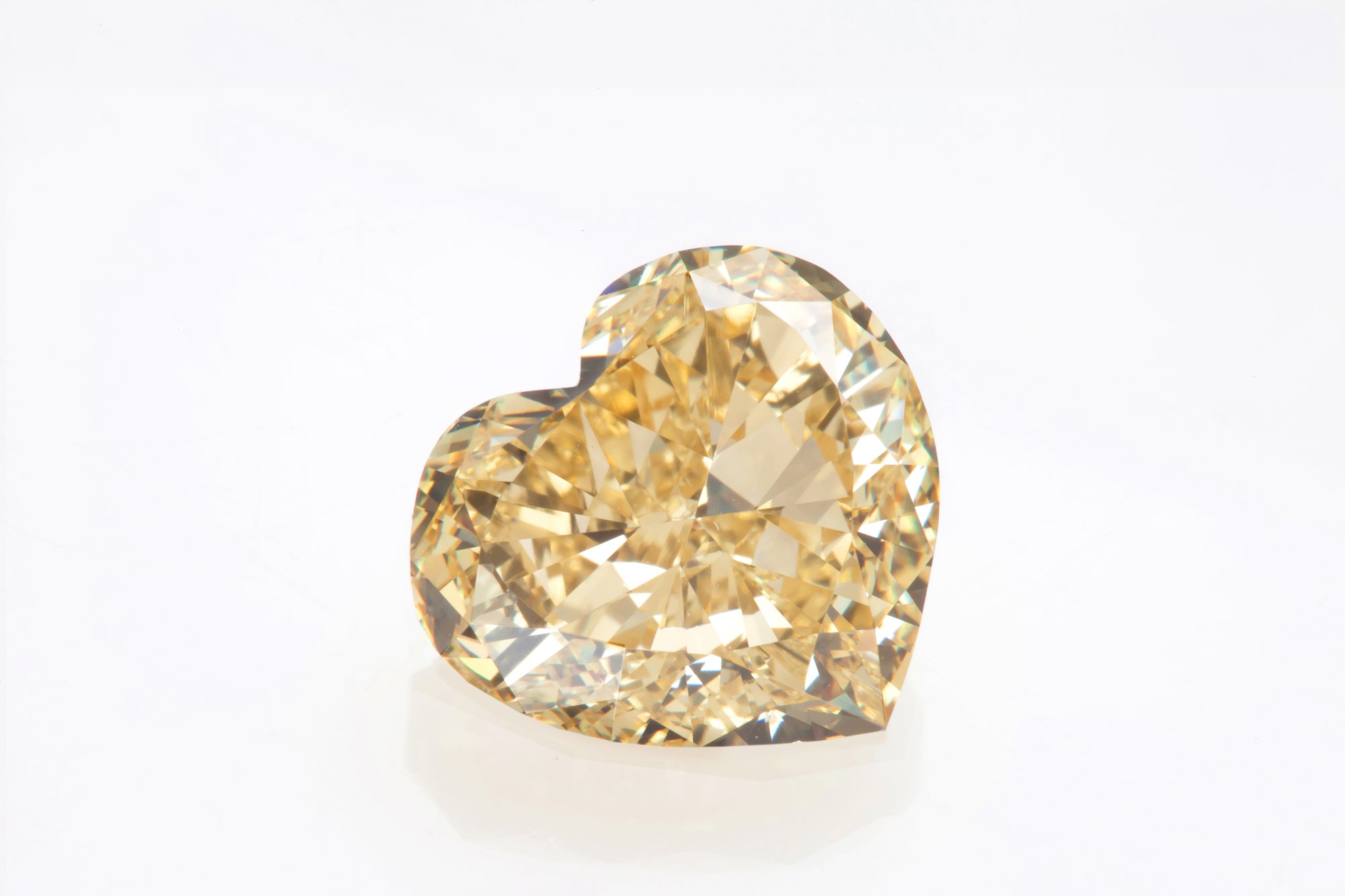 "Normally in a good polish you keep around 50% of the original weight, but here we did even better. Diamonds need fire, color, and weight — to keep all three
together was very difficult."