The Princie diamond is a fancy intense pink cushion cut VS2 diamond which weighs 34.65 carat. It was found about 300 years ago in the famous mine of Golconda. It was named "Princie" in honor of the fourteen-year-old prince of Baroda.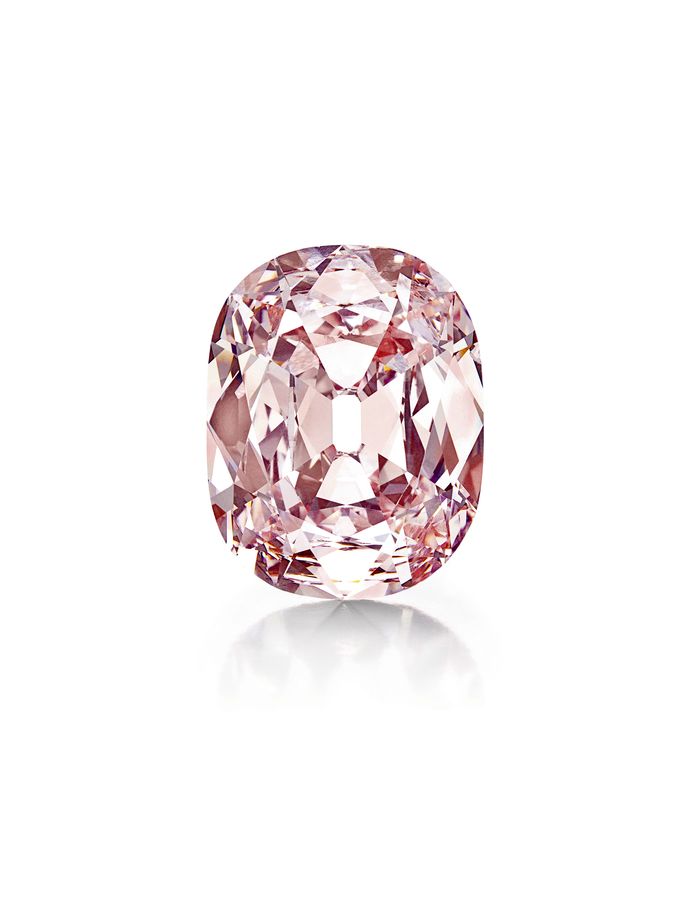 It was sold by Christie's in 2013 for $39.3 million. At that time, the Princie diamond was the largest Golconda-type fancy intense pink diamond ever to be graded by the GIA. It was stated to belong to the type IIa group, typical of the Indian Golconda region.
Diamonds of this group are the most chemically pure type of diamonds and often have exceptional optical transparency.
Like many diamonds of Indian origin, the Princie shows a fluorescence when exposed to ultraviolet light. The Princie's fluorescence is a bright orangey-red color.