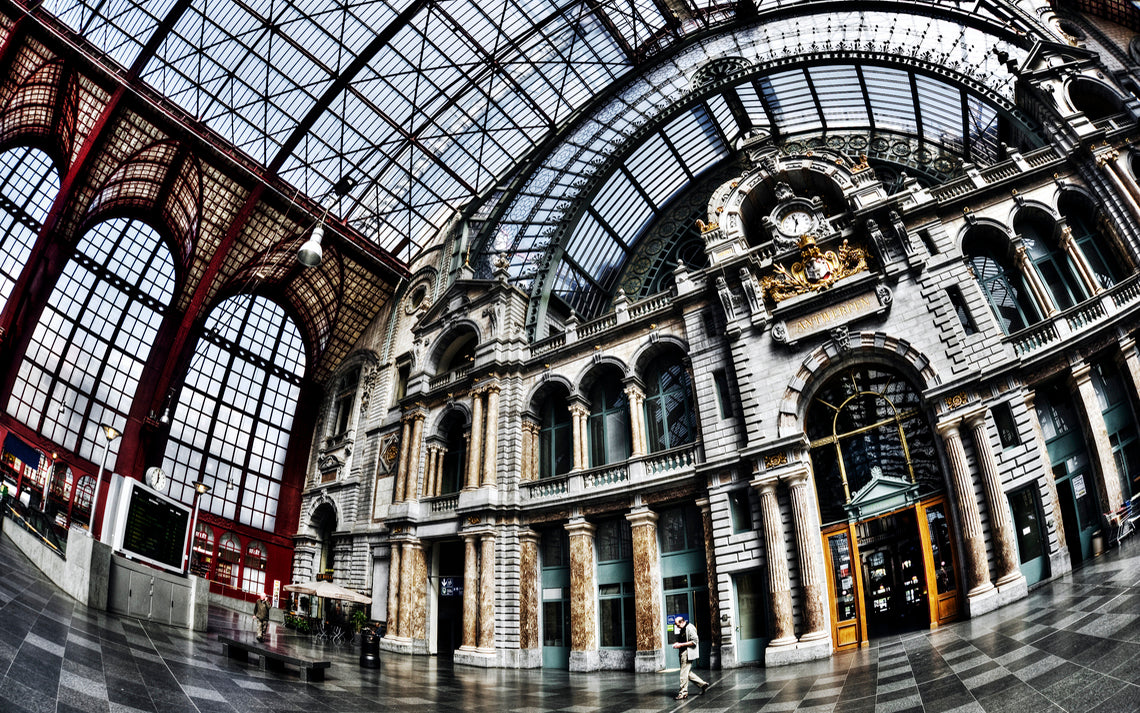 Antwerp Central Station. Credit: Visit Antwerp. © Dave Van Laer
Diamonds and Antwerp have been intimately linked for 570 years. Nearly every diamond in the world passes through our city at least once during its journey from rough to polished, and especially since 1456, when Flemish polisher Lodewyk van Bercken invented the scaif—a wheel that symmetrically polishes facets at angles that best reflect the light.
Natural Color Diamonds
Try to arrive at Antwerp by train, because you won't want to miss one the world's most beautiful train stations.
Langerman Diamonds
is a short walk from the station, and it'd be our pleasure to welcome you
by appointment
in our office and introduce you to an array of diamonds in the most magnificent colors. From there, discover the architectural gems of the old city—the famous Groenplaats and the Cathedral of Our Lady, the largest gothic cathedral in the Benelux and a UNESCO World Heritage Site—as you walk to the DIVA museum, the biggest diamond museum in the world. But Antwerp is not only the city of diamonds: it abounds with other colored and hidden gems.
The Port
Discover the many shades and intensities of daylight as it reflects off the 2,000 triangular glass panels on the Antwerp Port House, a stunning architectural landmark on the banks of the second-largest port in Europe. Dubbed the "diamond ship" for its shape and reflective walls, the new headquarters of the Antwerp Port Authority appears to float above the old, restored building below it. The structure was one of famed architect Zaha Hadid's final projects in her legacy of eye catching buildings around the world. Its faceted glass panels don't all lie in the same plane but are rotated slightly with respect to one another to reflect light from all angles—a tribute to Antwerp's diamond industry.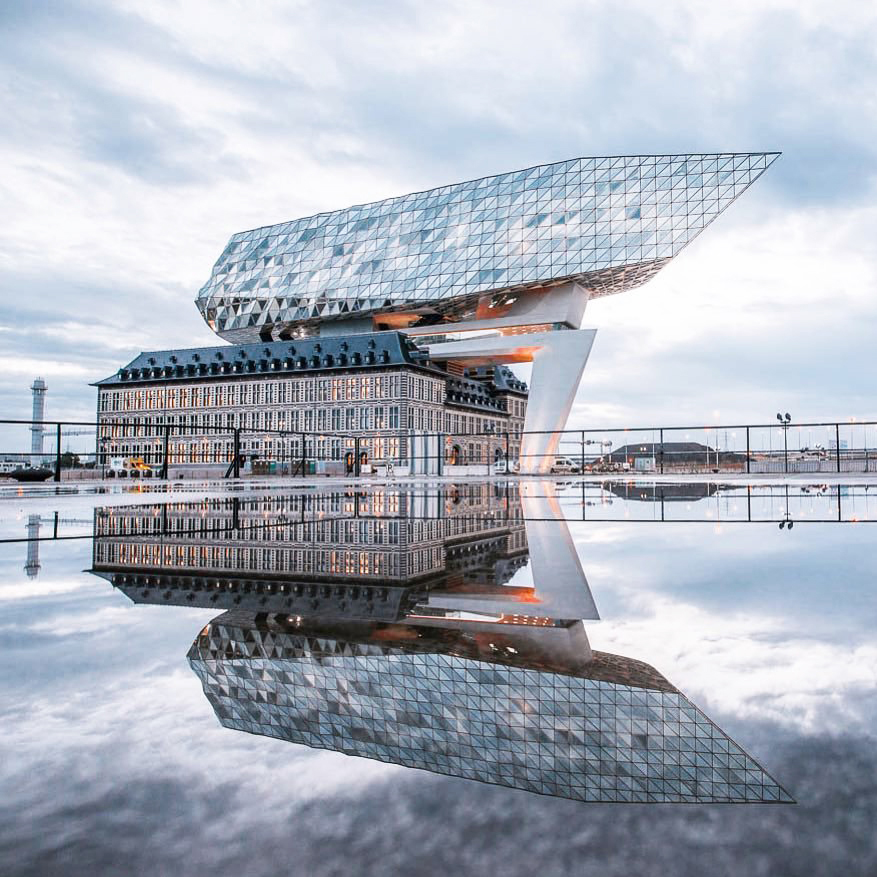 Port House of Antwerp. Credit Instagram ZHA_news. ©Lebak photography
Fashion
Hadid knew that fashion designers are the other famous,
colorful legends of Antwerp
. Alison Rose, the British ambassador to Belgium, said during the Port House's opening ceremony, "Hadid loved Antwerp and she loved its designers, whose clothes she often wore." Antwerp has been one of the world's top ten fashion capitals since 1986, when the "Antwerp Six"—Dries Van Noten, Ann Demeulemeester, Walter Van Beirendonck, Dirk Bikkembergs, Dirk Van Saene, and Marina Yee—brought Belgian fashion to global fame and trailblazed the way for junior designers like Raf Simons, Haider Ackerman, Kris Van Assche, and Demna Gvasalia. At Langerman Diamonds, we share their passion for professionalism, craftsmanship, and attention to detail.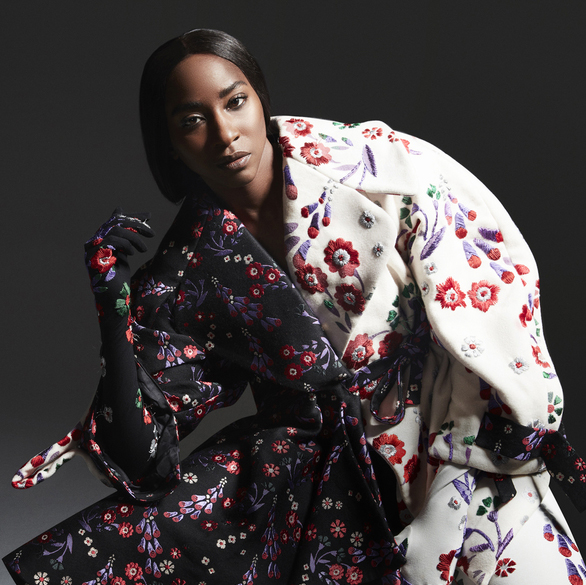 Credit: Visit Antwerp. ©Zeb-Daemen
"Even those who don't enjoy clothes shopping might have a change of heart here, where one-off boutiques such as glove purveyor Huis A. Boon line cobblestoned streets and where grand designer stores—including those of local fashion stars Dries Van Noten and Ann Demeulemeester—display a refreshing lack of attitude."

National Geographic: Intelligent Travel
Art Nouveau
Do you love
blue
,
green
,
gray
,
pink
,
mauve
, and
beige
, especially in soft, pastel tones? Don't miss these dominant colors of the Art Nouveau style, and enjoy a walk in Antwerp's Art Nouveau "Golden Triangle." Built mostly between 1890 and 1906, the legendary quarter is defined by three streets (Cogels Osylei, Waterloo straat and Transvaal straat) and is one of the most important preserved Art Nouveau quarters in the world.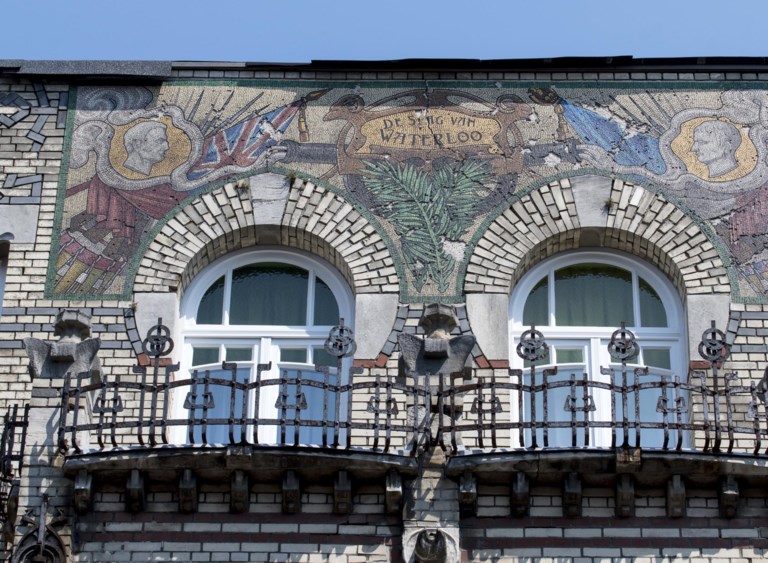 House of the Battle of Waterloo.Credit De Standaard.  ©Wim Hendrix
Walk Along the River
If you or your travel partner are in the mood for a pop of green, Camilla—our Sales Manager—advises you to visit St. Anna's Tunnel, a 572-meter, tiled Art Deco tunnel under the Scheldt River. She loves the beautiful reddish-brown color of the 1930s wooden escalators, which will take you to a promenade on the other side of The Scheldt for a view of the of the city's skyline.
Museum with a View
If you're looking for authenticity and warmth, the
brick color
of the new 5700m2
MAS museum
will make your day. As you rise through the building looking at the stunning art pieces, the view outside becomes increasingly spectacular. On the tenth floor at the top, you'll enjoy a 360-degree panorama of the city. Our golden tip is to visit the museum just before sunset and book a table at the rooftop, two Michelin star restaurant, 't Zilte, to enjoy a celestial dinner.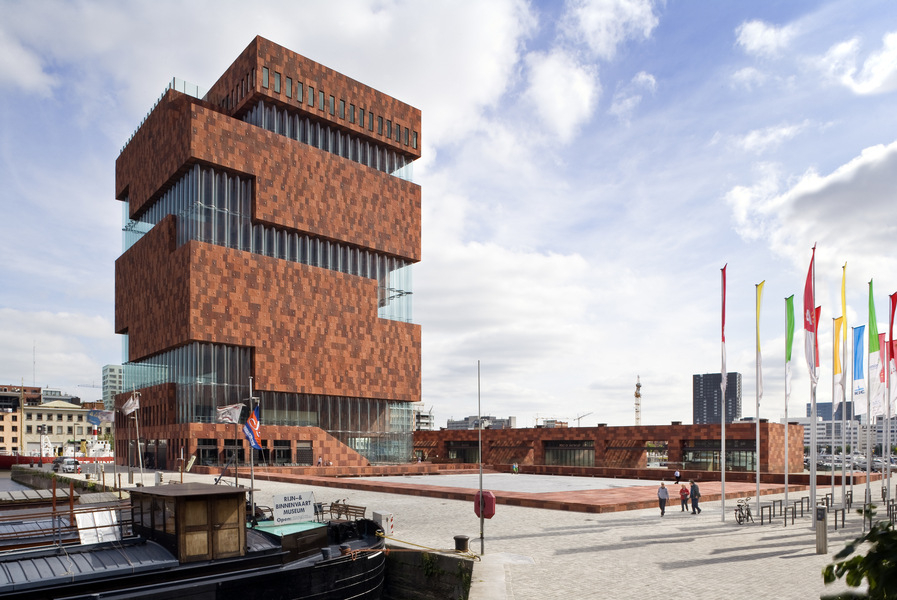 MAS Museum. Credit: Visit Antwerp. ©Sarah Blee -Neutelings Riedijk Architecten 
Belgian Art
Do you feel the need for a more varied and bright palette of colors? Include some fine art museums in your trip. Antwerp has been home to numerous Belgian painters, such as Antoon van Dyck, Jacob Jordaens, and Peter Paul Rubens, and several of the city's museums showcase their work. Or, discover an extraordinary private art collection at the
Mayer van den Bergh Museum
where Pieter Bruegel the Elder's famous Dulle Griet (also known as "Mad Meg") is housed. Previously known as a dark landscape with a deep-red sky and touches of brown, the painting is even more stunning since its restoration to its splendid original colors. The museum's collection also includes the Fouquet's famous, enigmatic Madonna with its play of red and blue tones.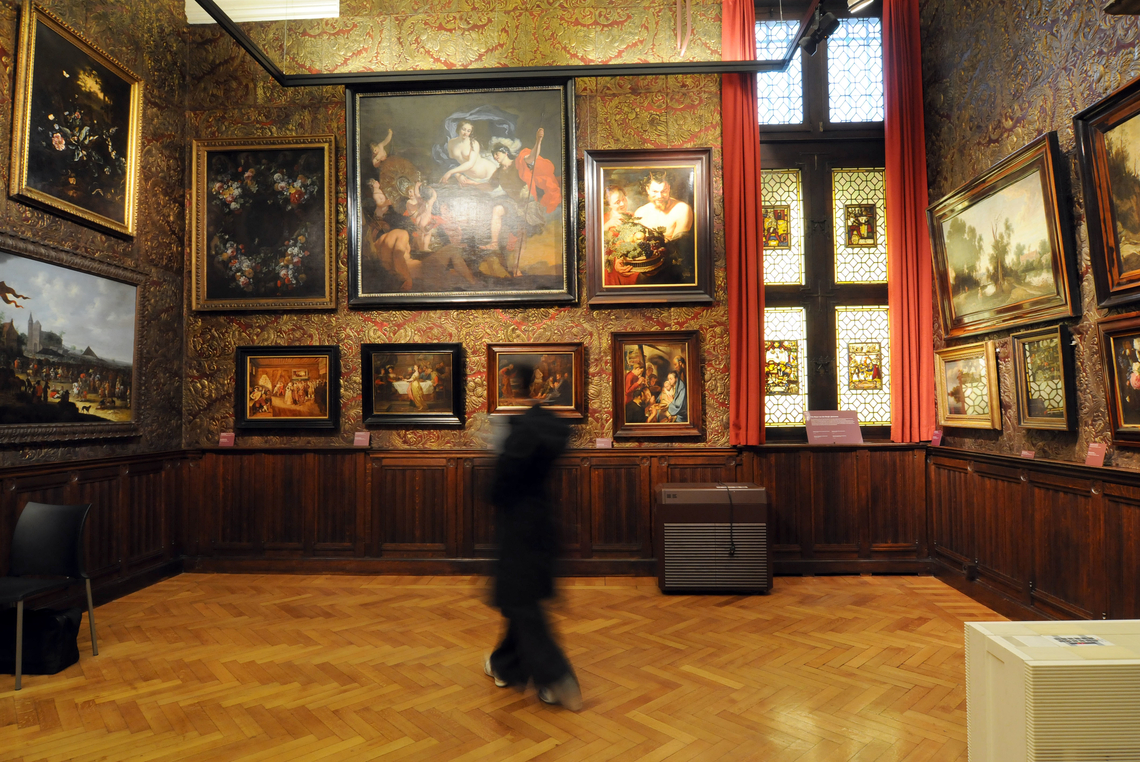 Mayer van den Bergh Museum. Credit: Visit Antwerp. ©Jan Crab
Night Life
For a darker blue, explore the lively nightlife of Antwerp. Café d'Anvers, set in a 16th-century church, is among the finest nightclubs, according to local night birds and our Damien, our IT & Social Media Manager. Another place where good times are rolling is the De Kat, one of Antwerp's older bars where you can taste the "bolleke," a local beer with a golden color. The Jane, The
August and De Plek are truly gorgeous
places to dine or stay—all three are beautifully restored chapels or convents melding classic and modern architecture styles together. 
And when it comes to outdoor live music, Antwerp is the place to be with Sfinks, Jazz Middelheim, and Tomorrowland.
For further planning, please plan your visit
here
.
Credit Pictures: Visit Antwerp,  De Standaard.
By YDCDL
Step into the mesmerizing world of natural Pink diamonds, synonymous of elegance and sophistication. These exquisite gems have stolen the spotlight in the realm of fine jewelry, captivating the hearts of fashion enthusiasts around the globe. 
In this article, we'll explore the enchanting features of Fancy Pink diamonds, uncovering their origins, possible tones, and the growing fascination around them. As we delve into their unique characteristics, you'll learn how they compare to other popular pink gemstones, revealing the distinct advantages that set them apart.
The Origin Of Their Mesmerising Hues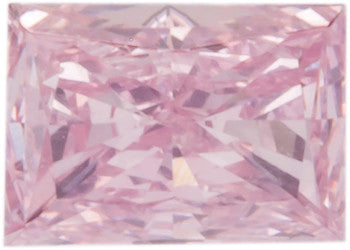 0.11 ct Radiant Pink VS diamond.
Fancy Pink diamonds are the result of a remarkable geological process that lasted millions of years. During their formation process, atomic traces of minerals such as hydrogen, nitrogen, or boron were introduced into their crystalline structure, resulting in impressive hues.
However, another scientific theory states that the pink hue comes from a deformation in the crystal lattice of the stone, a phenomenon caused by extreme pressure.
Whichever the cause, thanks to our Earth's natural transformations, today we get to enjoy the exceptional shades of Pink diamonds.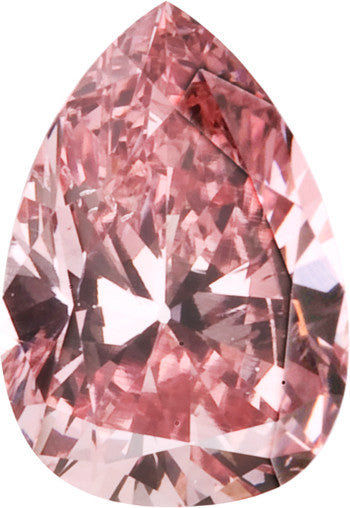 0.22 ct Pear Pink diamond from Argyle, Australia.
From delicate pastel tones reminiscent of blooming cherry blossoms to intense, vivid shades that command attention, natural Pink diamonds offer a diverse palette of hues that ignite the imagination.
Rarity And A Growing Fascination
The allure of these unique stones lies not only in their enchanting beauty but also in their rarity.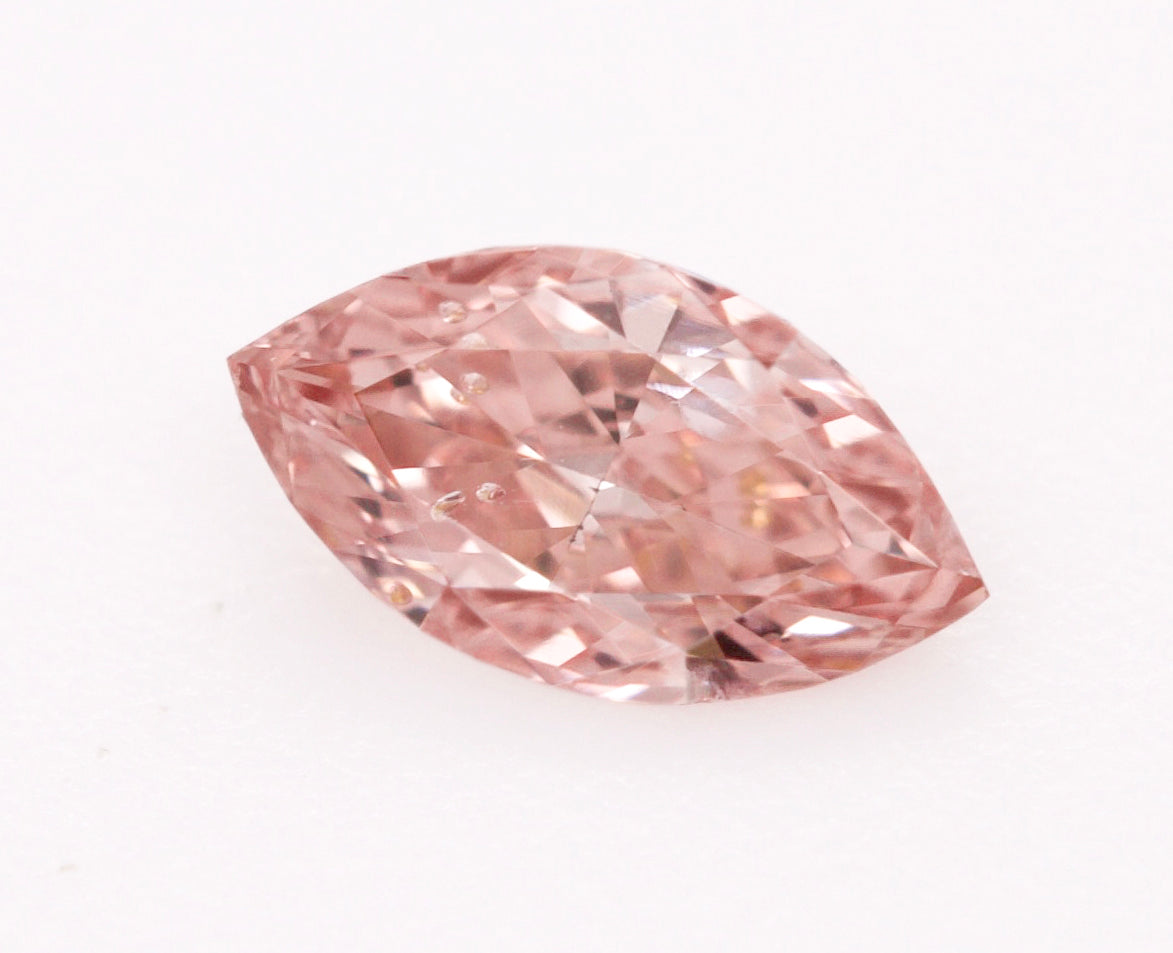 0.13 ct Marquise Rosé VS2 diamond from Argyle, Australia.
As luxury enthusiasts and jewelry connoisseurs seek to come in possession of the most exclusive and coveted pieces, the interest surrounding fancy pink diamonds continues to grow. With the recent closure of the renowned Argyle mine in Australia, a significant source of Pink diamonds, their scarcity has skyrocketed.
Pink Diamond's Unparalleled Properties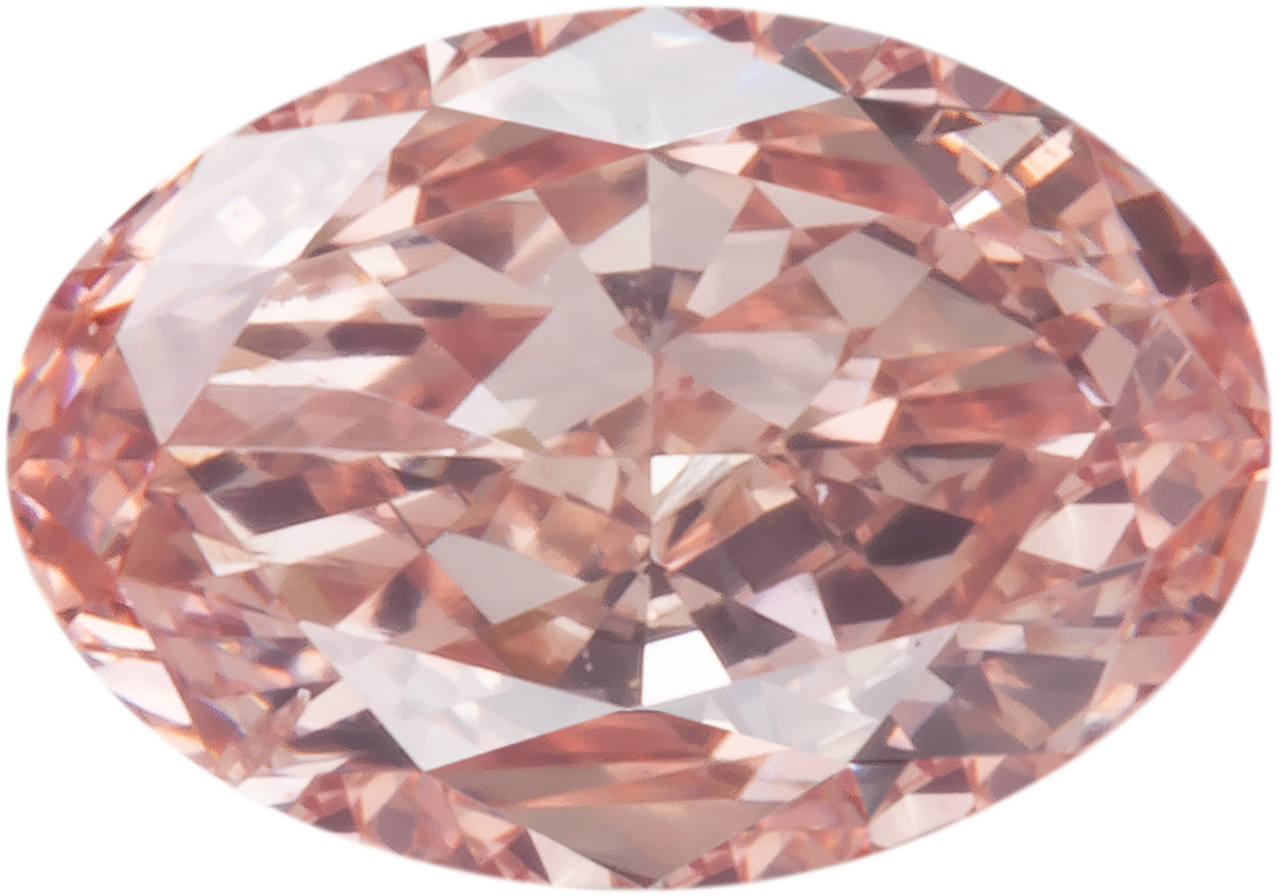 0.32 ct Oval Pink diamond from Argyle, Australia.
Brilliance
The refractive index of a diamond is approximately 2.42. This high refractive index is one of the factors that contribute to the exceptional brilliance and sparkle that diamonds are renowned for. The high refractive index allows diamonds to bend and reflect light in a way that creates maximum dispersion and brilliance, resulting in their captivating play of light and fire. It is this unique optical property that sets diamonds apart from other gemstones and contributes to their timeless allure and desirability.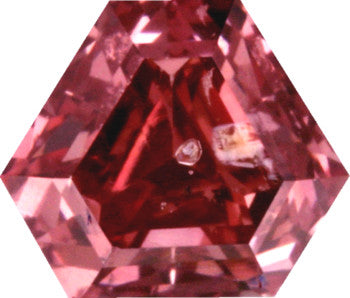 0.35 carat Trapezoid Step-Cut Raspberry diamond with GIA report.
Hardness
Diamonds are renowned for their exceptional hardness, ranking 10 on the Mohs scale, which is the highest possible rating. This remarkable property makes diamonds highly resistant to scratching and abrasion, ensuring their longevity and durability even with daily wear.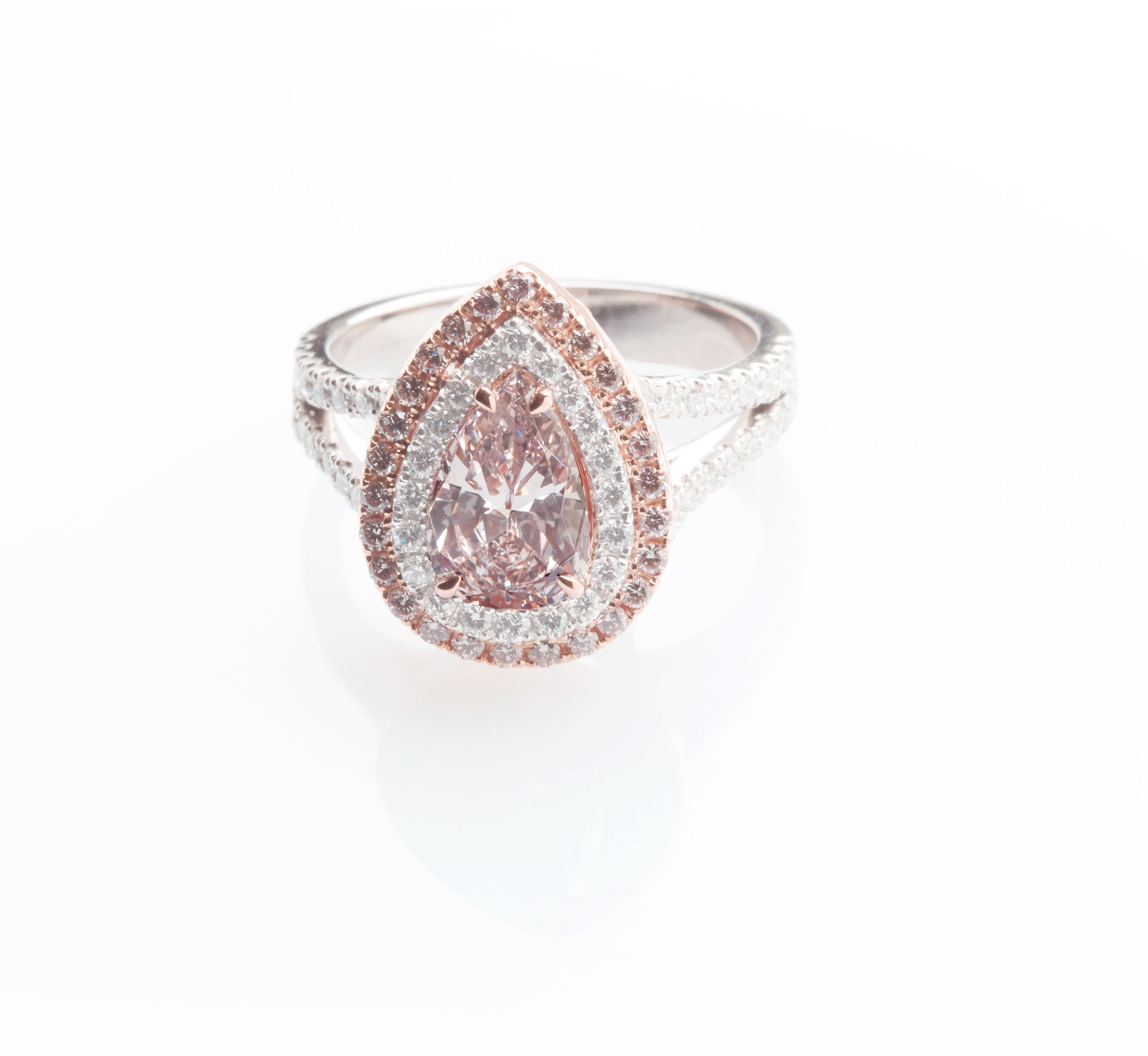 Pear-shaped Pink diamond ring with double halo.
The hardness of a diamond contributes significantly to its value. Diamonds are prized for their ability to withstand the rigors of everyday use without losing their beauty or succumbing to damage. This durability ensures that diamond jewelry, such as engagement rings and heavily worn pieces, can be cherished forever and passed down through generations.
What About Other Pink Gemstones?
Tourmaline
This pink gemstone is often used in jewelry for its vibrant color. Pink tourmaline can be found in various parts of the world, including Brazil, Afghanistan, Mozambique, and the United States. Each location may produce unique variations in color and quality, making it more complicated for the regular customer to understand how to measure and compare characteristics.
Tourmaline ranks 7 to 7.5 on the Mohs' scale of hardness, making it moderately durable, but relatively softer compared to Pink diamonds. With a refractive index between 1.624 and 1.644, pink tourmaline exhibits a good amount of brilliance and light dispersion.
Pink quartz
This mineral showcases a soft, delicate pink hue that does not typically offer much sparkle. There are multiple levels of transparency available, from very translucent to milky opaque or smoky with yellow or brown undertones.
Scoring a 7 on the Mohs scale, pink quartz is relatively durable and suitable for some types of jewelry. However, it is still important to protect it from impact, and best suitable for earrings and low-wear pieces.
Pink Sapphire
The intensity of its color depends on the place of origin and the combination of trace elements present within its crystal structure.
With a hardness of 9 on the Mohs scale, pink sapphires are very durable and resistant, making them suitable for all kinds of jewelry pieces. However, they are more prone to scratches than diamonds.
Kunzite
Kunzite is quite affordable because it's relatively unknown although it can be found in many places like Afghanistan, Brazil, Madagascar, and the USA.
Like most color stones, kunzite can be undergo irradiation or heat treatments to enhance its color. Exposure to heat and bright light can cause color in both natural and treated kunzite to fade over time.
Morganite
Most morganite deposits are found in Brazil, but the highest quality specimens come from Madagascar. Typically, morganite enjoys a high transparency with minimal inclusions resulting in clear, polished stones.
Scoring a 7.5 to 8 on the Mohs scale, Morganite is safe and durable enough for jewelry.
Your Best Choice: Pink Diamonds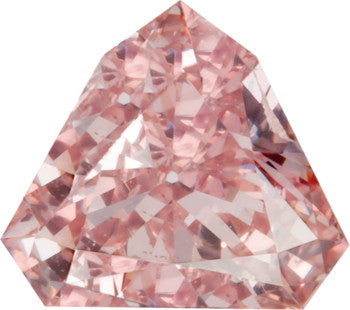 0.29 ct Shield cut Pink diamond from Argyle, Australia
There are multiple options to choose from to create a jewel with pink gemstones. However, they all fall short when compared to the durability and brilliance of natural Pink diamonds. With sources becoming more scarce while demand continues grows, Pink diamonds keep appreciating in value making them a better financial choice when compared to other gemstones which tend to loose value in the resale marker. Pink diamonds present multiple advantages for their investment potential and as a valuable asset to be passed on for generations.
Emerald cut Burgundy diamond set in a ring with channel-set and pavé-set white diamonds.
When purchasing color gemstones, it's important the buyer requests a professional laboratory report that discloses any enhancements to make an informed decision. Unfortunately for most consumers, it's hard to find full-detailed information on a finished jewelry piece and it requires additional effort and inquiries to confirm the quality of a gemstone.
—
Langerman Diamonds has over 50 years of expertise in sourcing and trading natural color diamonds. Explore our online inventory and contact us to learn more about the purchasing process.