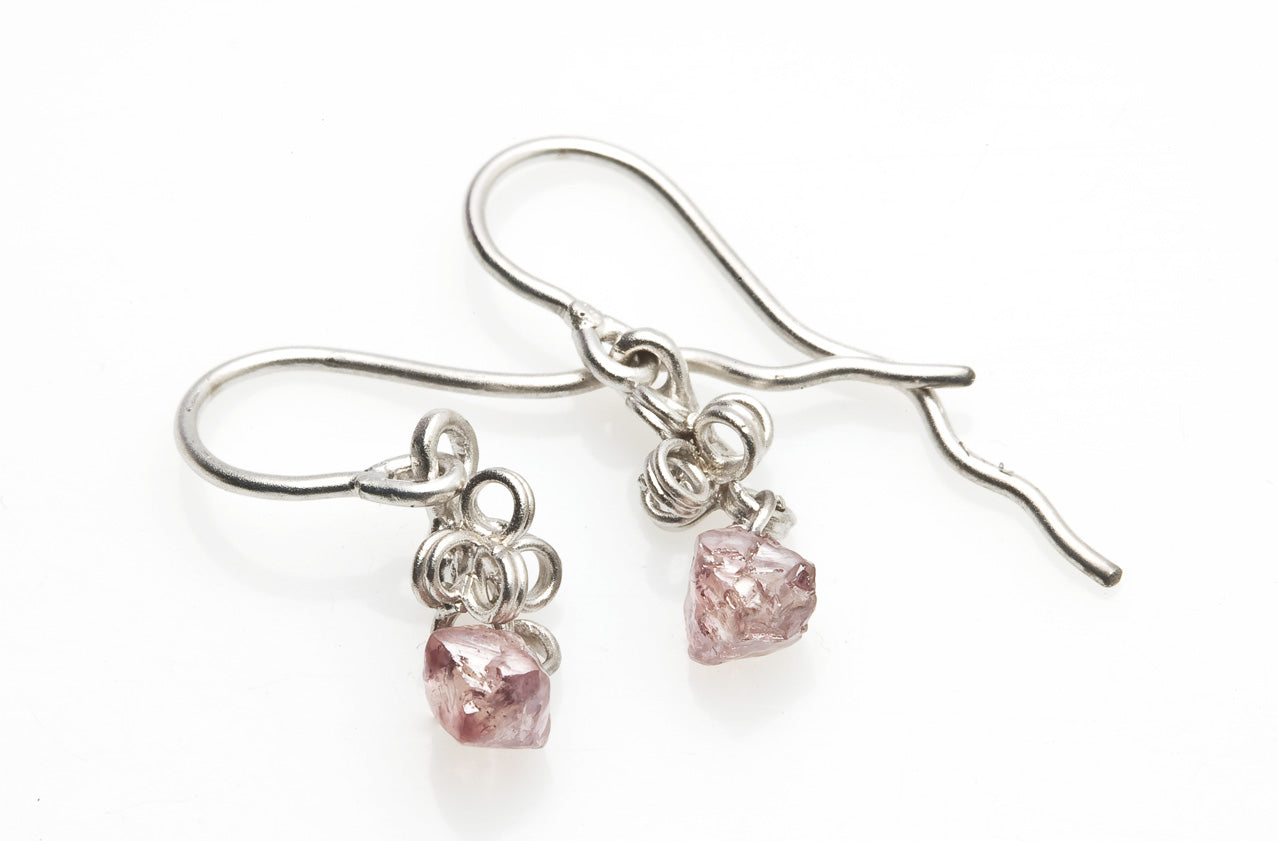 Spring is one of the happiest seasons of the year; an uplifting change of landscape filled with the aroma of flowers is welcomed with joy by many after a long winter. And not long after, a beautiful tradition is celebrated: Mother's Day.
This wonderful holiday presents a special occasion to celebrate not only our own mothers or wives, but all the remarkable women we admire who have nurtured or guided us throughout our lives. And what better way to honor these important figures than with a gift that reflects their beauty and grace? Fine jewelry is a fantastic way to show appreciation for all her efforts and unconditional love. When it comes to fine jewelry, few gems can compare to the stunning allure of natural color diamonds.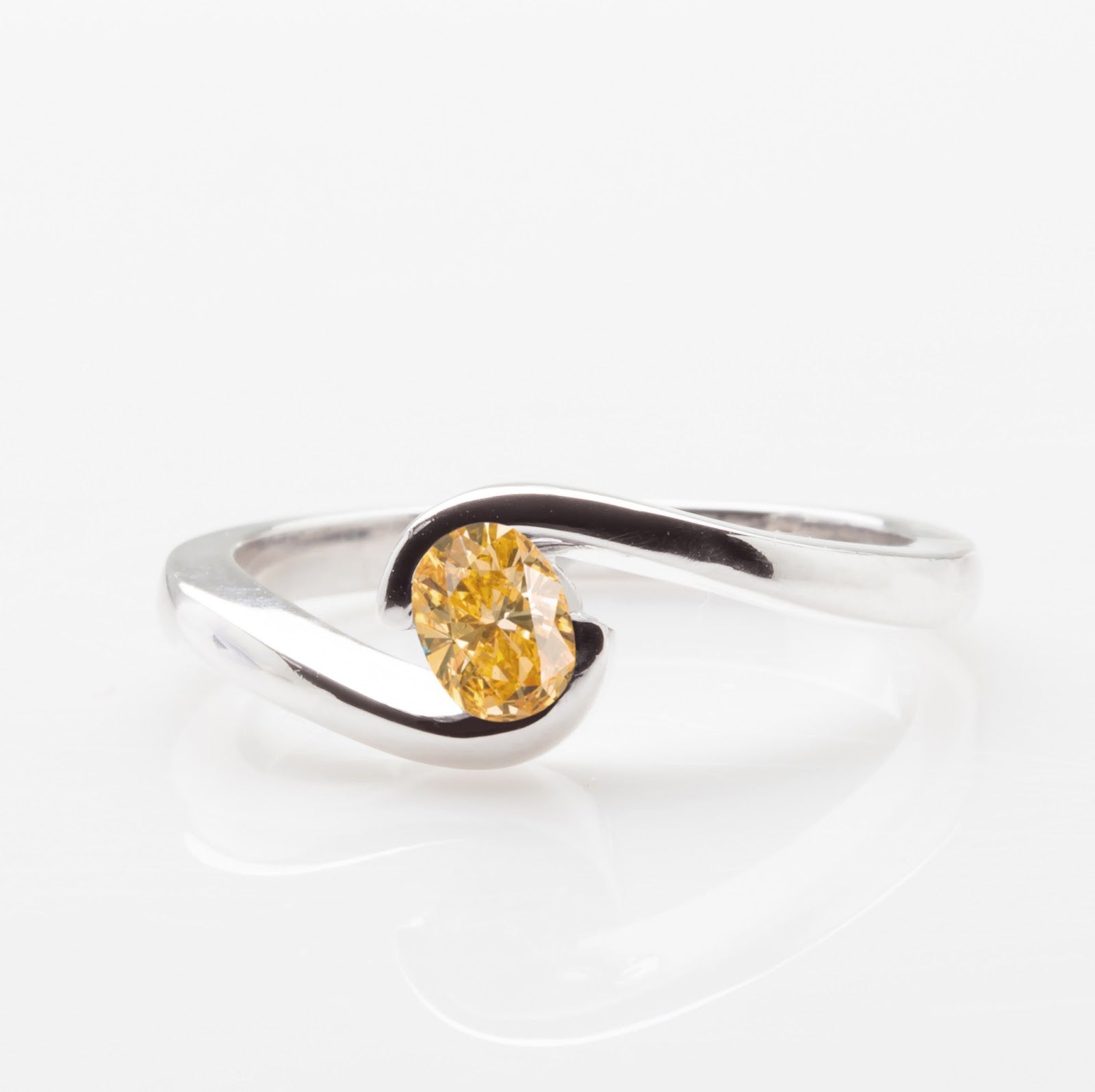 Oval Fancy Orange diamond in a tension-setting white gold ring
Telling Stories With Color Diamonds
Fancy color diamonds come in a wide range of hues, from soft pastels to deep, rich tones, each with its own unique symbolism. Yellow diamonds, for example, are associated with positivity and happiness, while Pink diamonds embody love and femininity. Blue diamonds represent strength and stability, while green diamonds are associated with growth and renewal. 
Learn more about colors and traditions
A jewelry piece set with a Fancy color diamond can represent one of her virtues or qualities you are most grateful for.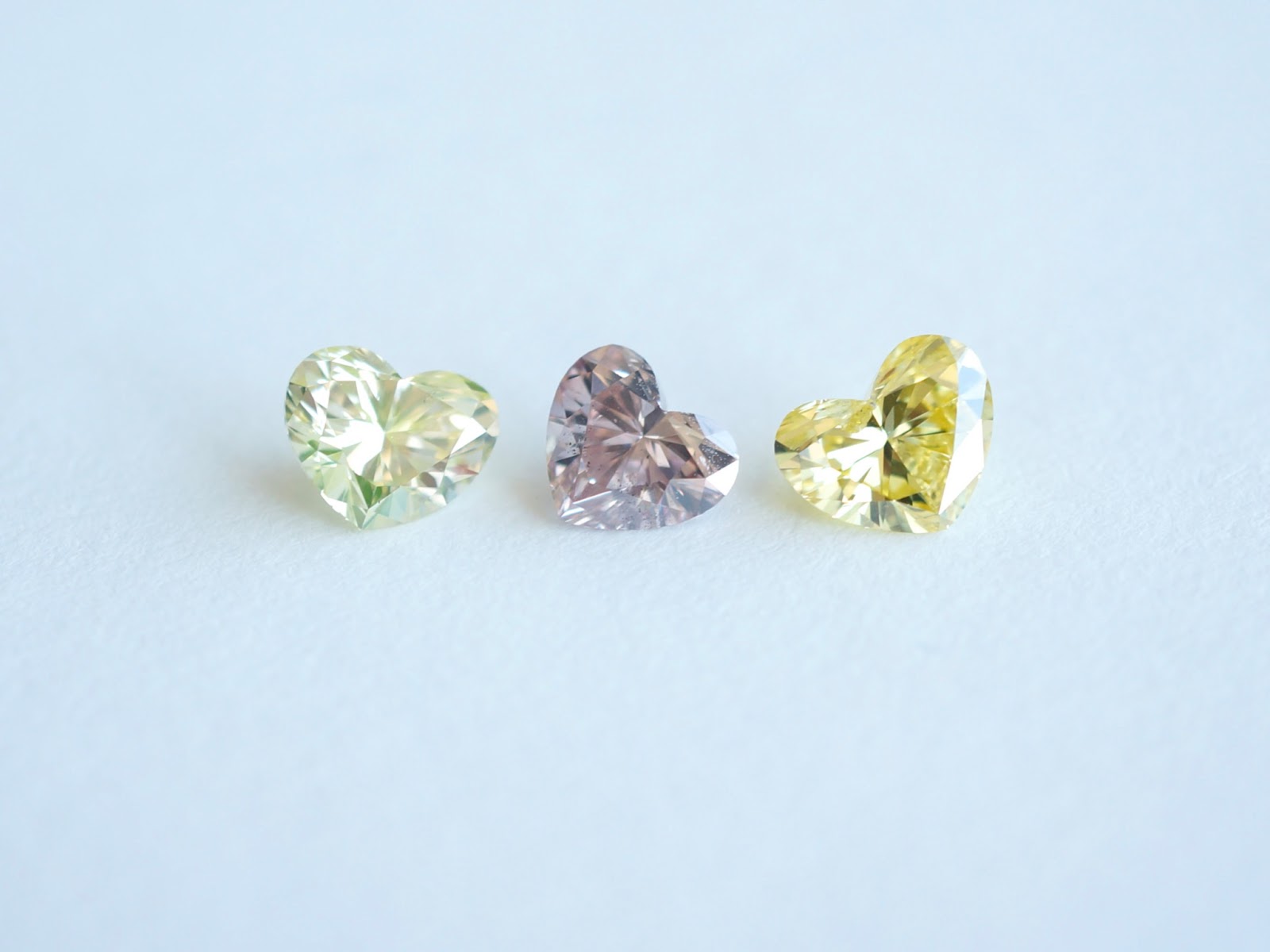 Heart-shaped natural color diamonds from Langerman Diamonds
A design can tell her life story or evoke a joyful memory by combining multiple color diamonds and their meanings.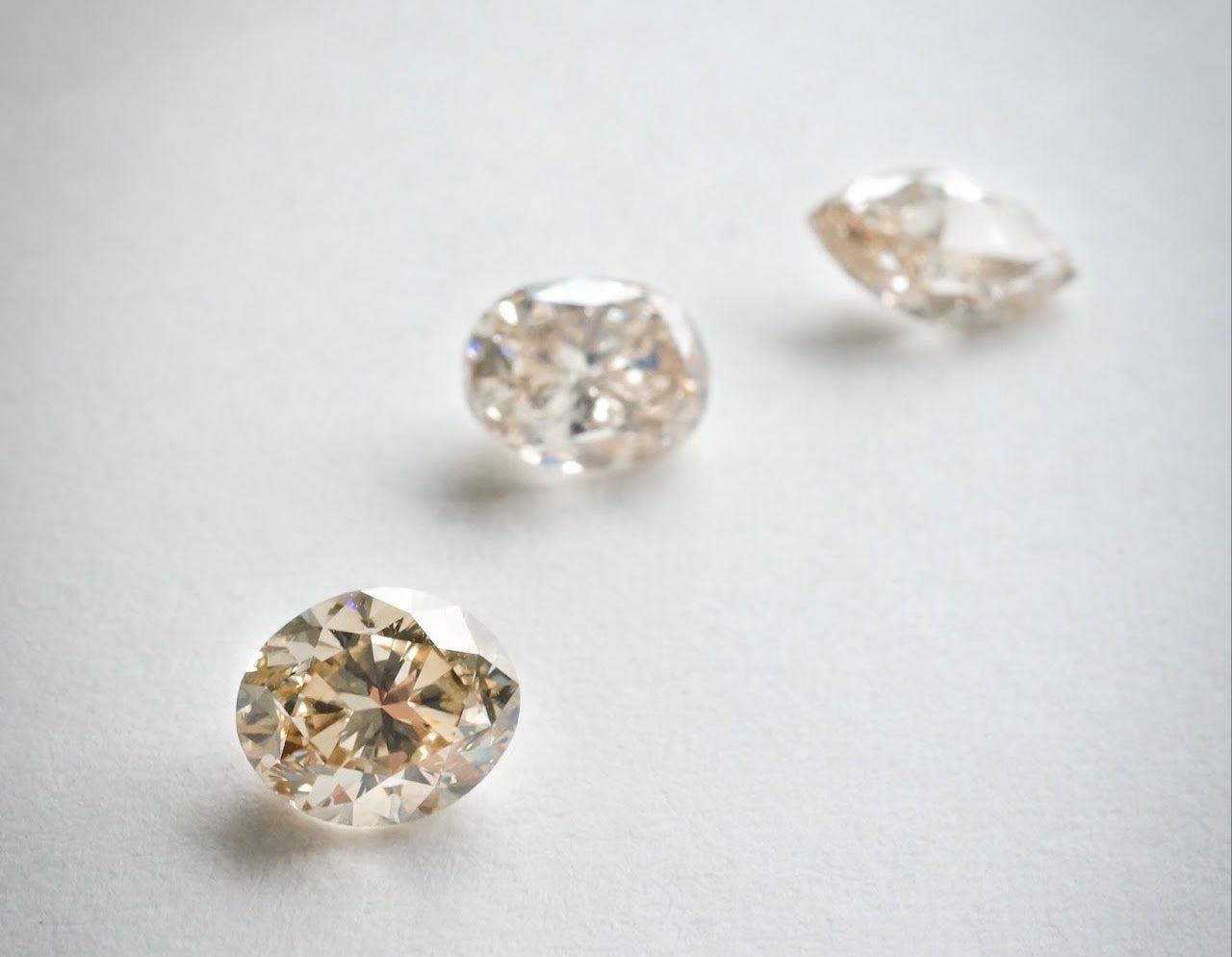 Natural color diamonds in multiple hues and cuts from Langerman Diamonds
Need some inspiration? We've created a list with six jewelry items you can personalize with Fancy color diamonds.

6 Jewelry Pieces to Gift on Mother's Day:
1. Interlocking Eternity Bands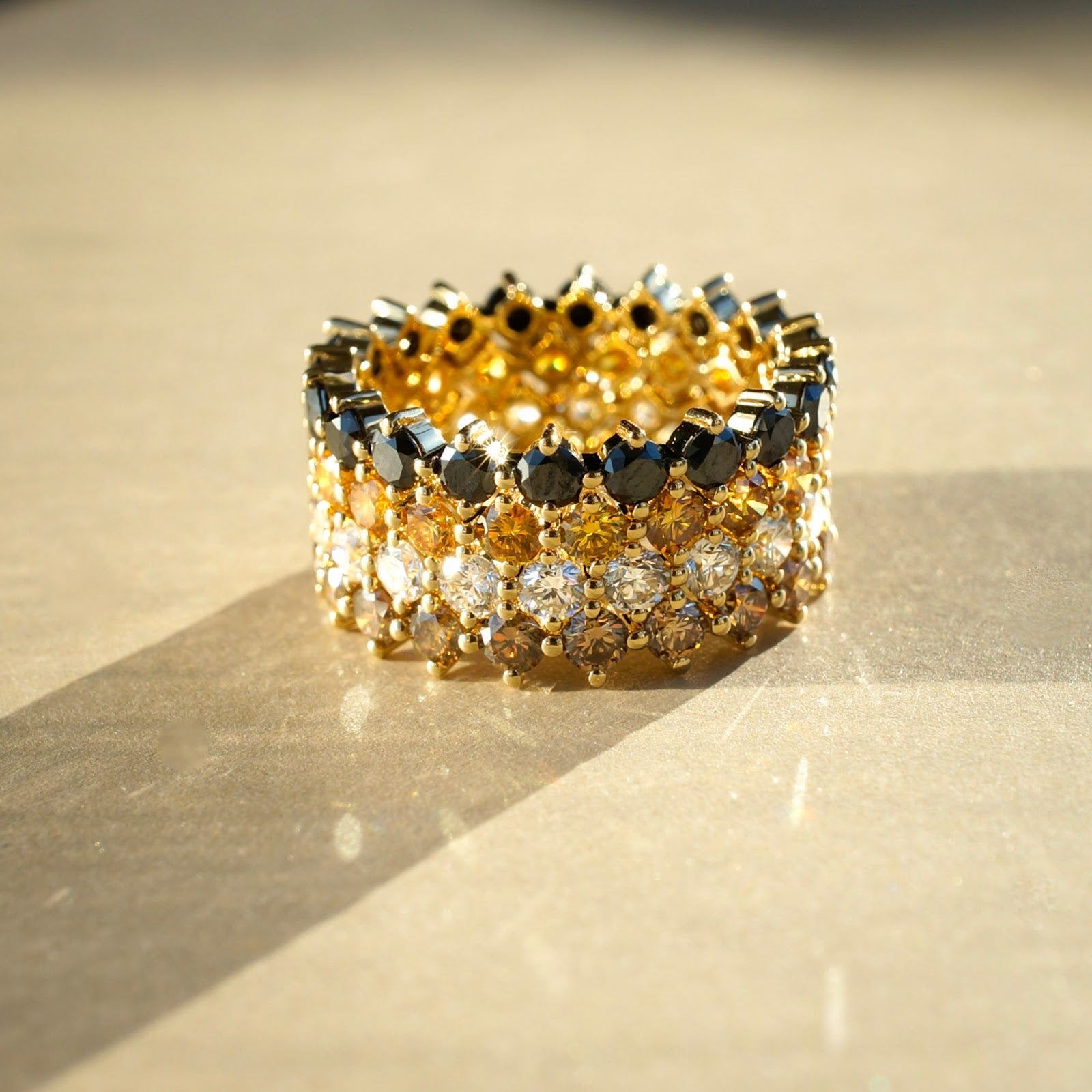 Eternity rings set with natural color diamonds in a stacking design
One elegant option is a diamond eternity ring. These versatile bands can be worn together or individually, making them an ideal gift for the woman who loves to mix and match her jewelry. Choose the diamond colors she likes best and there is no going wrong with this gift.

2. Stud Earrings
Another great choice is a pair of stud earrings in her favorite color. Earrings are one of the most elemental pieces of jewelry for a woman to have.These earrings' simple, yet elegant design makes them suitable for casual and formal occasions. A natural diamond color will add an original accent that is eye-catching and sophisticated.
Natural Blue diamonds, like the ones in the design above, are among the rarest and most valuable of all Fancy Colors, and their captivating hue is sure to turn heads. At Langerman Diamonds, we have a mesmerizing variety of Blue diamonds, from Steel to Indigo; you'll find the perfect shade for her.
The One Earrings is a classic and timeless design in which the diamond has a delicate bezel set that lets the natural color diamond shine, so you can enjoy the unique color. Choose between ten diamond colors and three gold alloys to find the perfect combination for the special mom you will be gifting.
3. Three-Stone Ring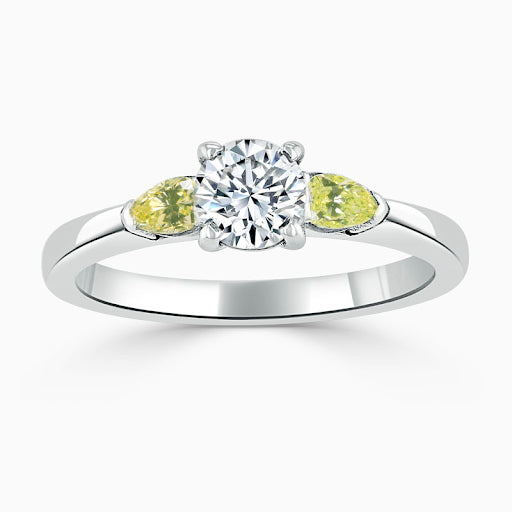 Three-stone diamond ring with Fancy Green diamonds set in white gold
Another stunning option is a three-stone diamond ring. You can create original combinations by matching the color of the side stones. The ring above features a trio of diamonds, with two smaller green diamonds on either side of a larger white diamond. The unique combination of colors creates a striking contrast that brings a modern twist to an otherwise classic design.
4. Tennis Bracelet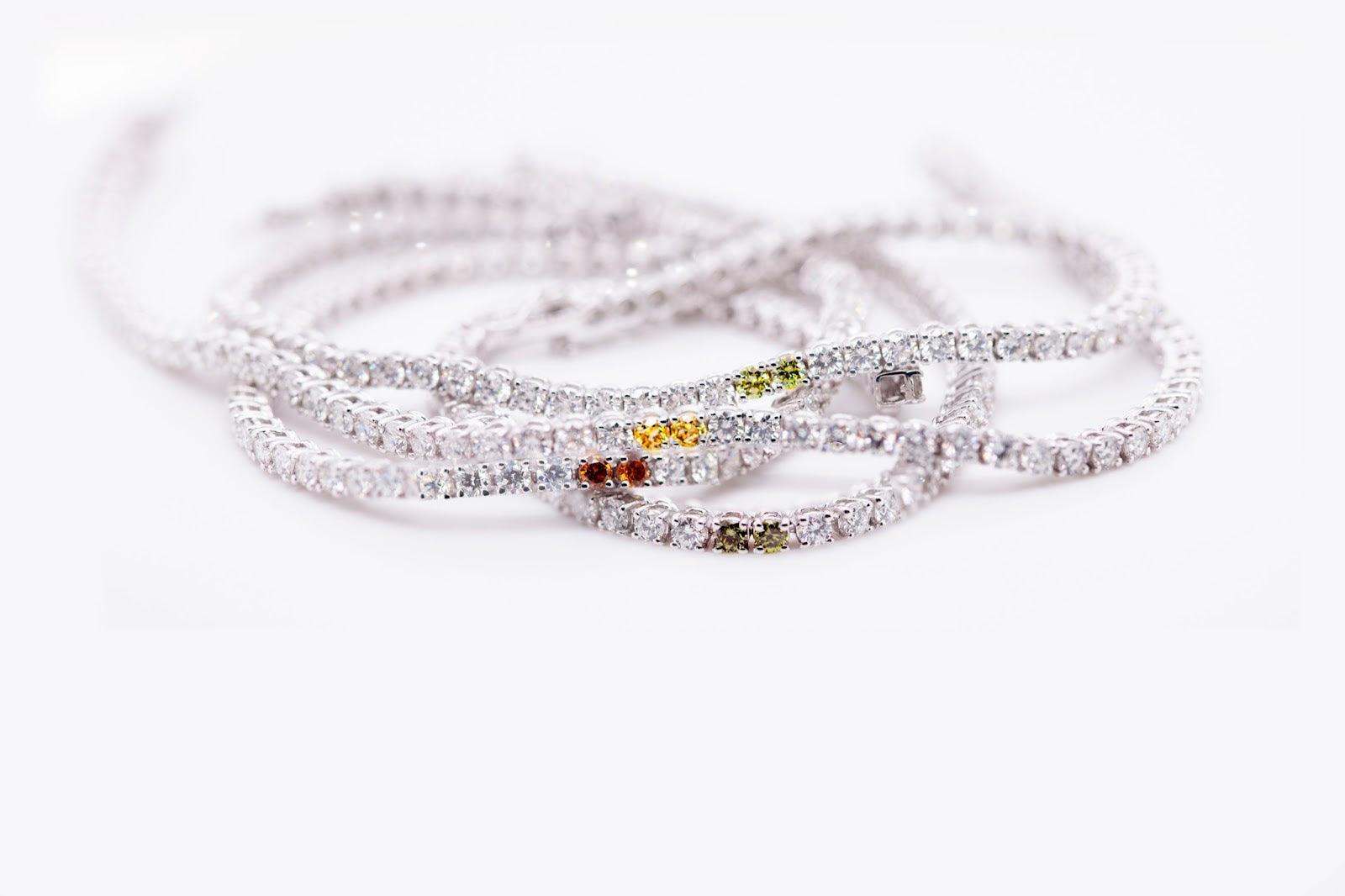 White gold diamond tennis bracelet with natural color diamond accents
For a more iconicl gift, consider a tennis bracelet. This timeless piece of jewelry features a line of diamonds set in an elegant, versatile design. A tennis bracelet with natural color diamonds is a luxurious and stylish gift that will become her statement piece. 
You can personalize this style and make it a monochromatic look by selecting just one color or being playful, creating an ombré design, or combining as many different color diamonds as you want.
5. Diamond Pendant Necklace
Rose gold necklace with an oval Fancy pink diamond in a diamond halo setting
For the mother who loves all things rose gold, consider a piece similar to this beautiful necklace with an oval diamond in a halo setting. The rose gold adds a warm, romantic glow to the piece, while the halo setting gives the diamond a larger, more dramatic appearance. Pumpkin, Champagne, and Olive diamonds look striking when set in rose gold as it accentuates their natural yellow undertones.
You will never go wrong with a classic round brilliant solitaire necklace. Add a unique sparkle by choosing a special diamond color that will catch light and reflect back to the lucky woman being gifted.
6. Custom Design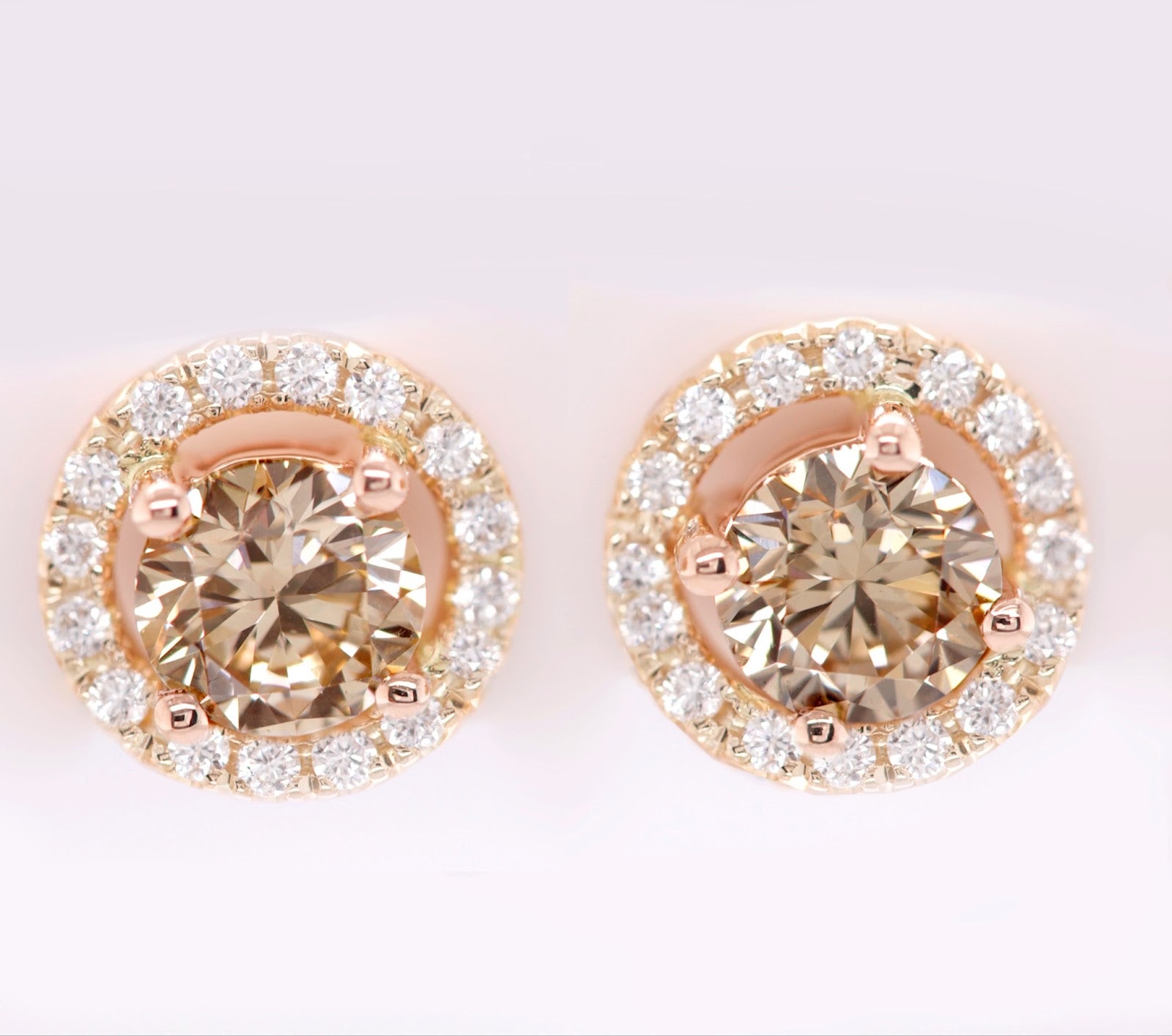 Champagne diamond stud earrings with a floating diamond halo
For a more personal touch, consider a bespoke service to create a custom piece with the color diamonds that best represent that remarkable woman in your life. This allows you to ensure that it perfectly reflects her unique personality and taste. 
Our team will be delighted to guide you through the process of designing and selecting every diamond for your one-of-a-kind jewel.
—
Trust Langerman Diamonds for the perfect Mother's Day gift, and inquire about our bespoke service.
Contact us to explore our selection of natural color diamonds.